A Logik.io and CDS Visual Customer Story
LIVE Webinar:  April 13th @ 11am PT | 2pm ET
In today's competitive market, delivering an easy frictionless buying process is almost as important as the products you sell. StormTrap, a leading provider of stormwater management solutions, has partnered with Logik.io and CDS Visual to provide an innovative solution using cloud-based 3D visualization for CPQ that streamlines their customer's buying experience, and makes their complex products simple to buy and sell across channels.
You'll leave this 45 minute session having learned:
How Logik.io saves time and simplifies the ordering process by ensuring that customers are only able to select components that are compatible with each other
How  CDS Visual allows customers to see how their systems will look and operate in the real world, making it easier for them to make decisions and ensure that their needs are being met.
How combining the power of Logik.io and CDS Visual has led to faster turnaround times and happier customers by empowering internal sales reps to quickly and easily configure systems for customers in real-time, provide 3D renderings, and generate accurate quotes
April 13th @ 11am PT | 2pm ET
CHRISTOPHER SHUTTS
Co-Founder & CEO
Logik.io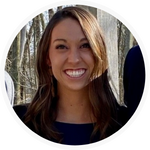 KATIE FRIEND
Process Development Specialist
StormTrap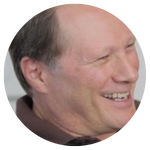 JOHN MAJOR
General Manager
CDS
Turn ordinary CAD drawings into dynamic 3D product experiences that captivate and engage your audience.